Why consider this pre-built mine bar for your fleet of light vehicles in mining, civil and construction?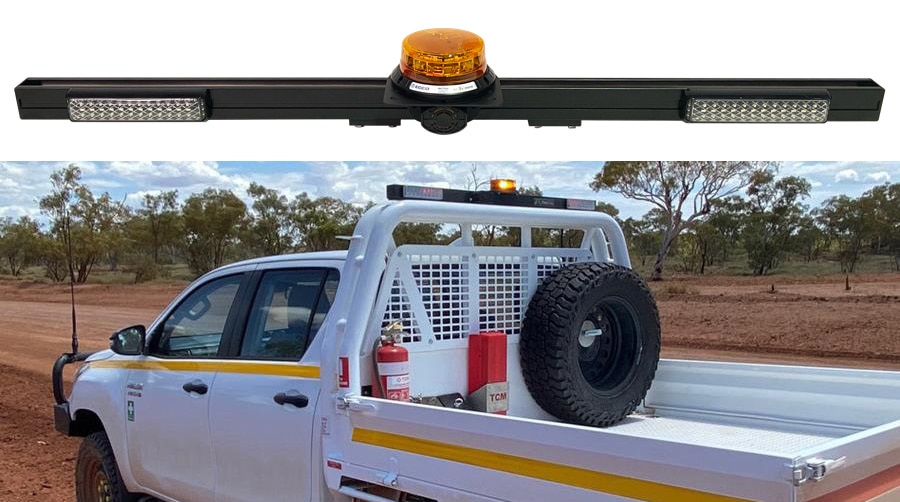 All-in-one mine bar solution that includes: beacon, backup alarm, STTR (Stop, Tail, Turn, Reverse) lights.  Available in pre-configured beacon combinations.
Contact APS for your customised mine bar with your choice of beacon, backup alarm, buggy whips/flag, aerial mount, work lights.