Brand: ECCO
Origin: USA
---

Click for:

An All In One Solution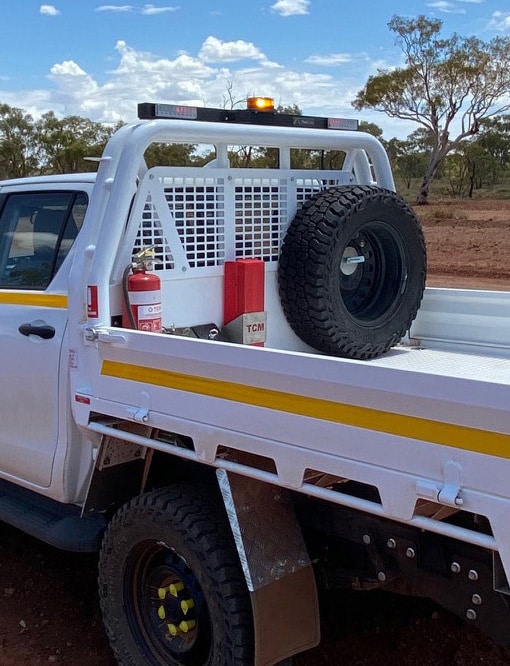 ECCO Mine Bars are built and ready to go, so your vehicle can be on-site as quickly as possible. ECCO's new Mine Bar range is available with six beacon variations alongside a specifically designed anodised aluminum support bar with a center sealed cavity for wiring protection, ensuring these bars are robust by nature.
Top and bottom rails provide flexible bar mounting options and allows easy attachment of accessories which makes these bars versatile by design. Additionally, as they're pre-built, we'll have stock ready for speedy delivery.
ECCO Pre-Built Mine Bar Range Features & Benefits  ▲
Mine bar includes quality ECCO products:

1 x ECCO beacon (available in pre-configured combinations)
1 x ECCO 127-001 97dB reverse alarm with relay option
2 x LED Autolamps 200 series combination tail lamps With Stop/Tail/Indicator and Reverse Lamp Functions)
4m (13.1ft) 8-core sheathed harness
2 x ECCO MB-VW02 slide mount brackets

Aluminium support bar with sealed centre cavity
Contact APS Lighting & Safety for your customised mine bar with your choice of beacon, backup alarm, buggy whips/flag, aerial mount, work lights. 
Beacon Options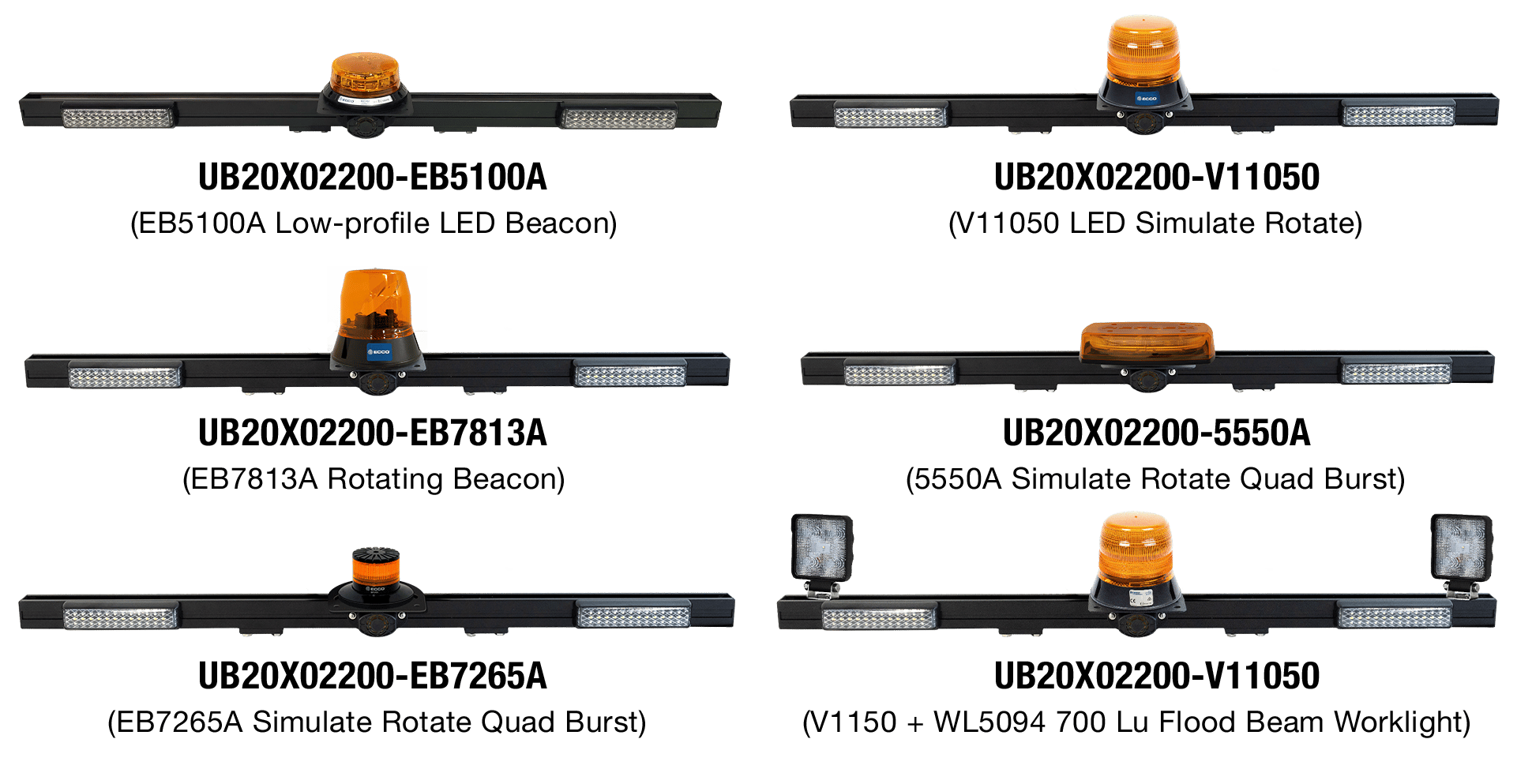 All Mine Bars Include
Anodised Aluminium Support Bar

Specifically designed black anodised aluminium support bar
Center sealed cavity for wiring protection
Top and bottom rails provide flexible bar-mounting options and allows easy attachment of more brand accessories
Plastic end caps standard, and rubber capping optional
Front and rear indents provide option for custom inserts
Optional Mounting, Extra Brackets and Fittings

Support bar design also allows for flexible mounting options including direct to vehicle header boards and existing roof rack systems. Beacon plate design allows for attachment of a range of accessories including LED mining safety flags and radio aerials. Stainless steel fittings used for all attachments.

ECCO Pre-Built Mine Bar Range Video  ▲
ECCO Pre-Built Mine Bar Range – Add Ons / Replacements
Add Ons will be available but will be subject to the regular build lead times.
| | | |
| --- | --- | --- |
| Add-on / Replacement | Part Number | Description |
| Work light | B9154FSW | WL 15W 9LED Square Flood with SW and Handle |
| 1300mm Bar | MB-1300 | Utility Bar Support Rail 1300mm Black* |
| Mounting Feet | MB-MB03KIT | Utility Bar Mounting Feet 1 Pair Full Kit |
| Aerial Mount | MB01 | Bracket, Monitor, Permanent Mount |
| Alarm (MFA Upgrade) | EA5200 | Alarm, Back-up, Multi-Frequency, 97dB,12-24VDC |
*Other lengths available: 750mm, 900mm, 1200mm, 1300mm, 1500mm, 1800mm, 2100mm lengths.
These items will be subject to minimum order requirements. Lead times on customised solutions may vary.
ECCO Pre-Built Mine Bar Range Specifications Flyer (PDF)  ▲
---
Applications: Vehicles, 4WDs and emergency services
---
Dimensions:
Width: 48.42" (1230 mm), Height: 7.87" (200 mm), Depth: 8.07" (205 mm)