Haul trucks on the mine-site are continuously running both day and night.  Haul truck operators need a light fixture that not only provides safe and sufficient light for the haul roads, but also a light that's not too harsh, that it can be blinding to other operators – including vehicles that are oncoming.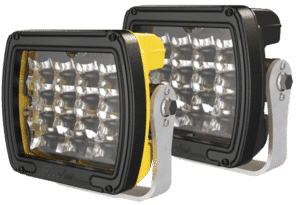 The Model 526 by J.W. Speaker is a 6 x 6 inch LED heavy-duty work light that is perfectly ideal for haul trucks in the mining industry.  Available in black or yellow housing, this 24V DC LED light comes in the traditional flood, trapezoid, and spot beam patterns, as well as the new innovative anti-glare beam pattern to add another level of safety.  Whereas conventional mining haul truck lights create unsafe glare which can blind oncoming vehicles; while angling them down impairs their effectiveness; the Model 526 anti-glare beam pattern has been engineered to maximise visibility without blinding oncoming vehicles.
To raise the bar on the anti-glare technology even further, J.W. Speaker has combined this with a dual-white version. This model features a wiring toggle configuration that allows the setup of the light colour temperature for 2800K warm white or 5000K cool white.  Using warmer lights can be less harsh on the eyes for operators, and also reduce the overall light pollution in the mine site.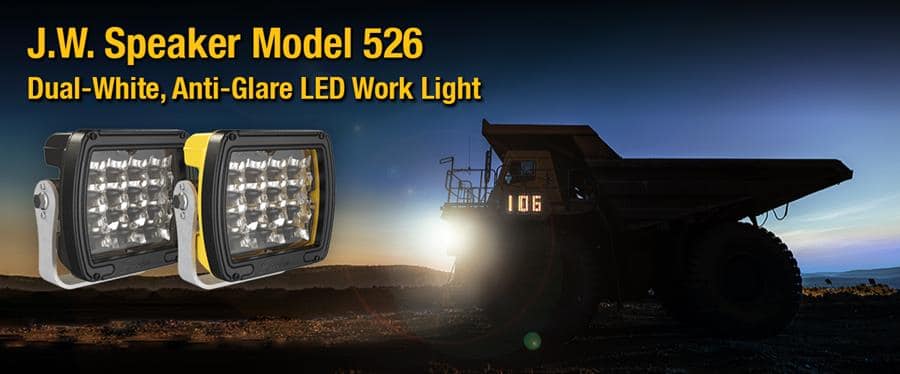 To learn more: Click Here