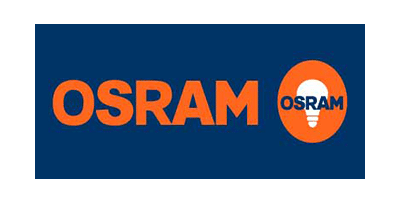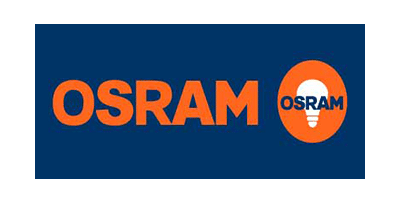 Lamps and lighting systems from OSRAM provide the basis for a beautiful view of things, ensure safety and comfort, allowing for the efficient use of resources. For more than 100 years, OSRAM has been "passionate about intelligent light". As a globally operating company, we also explicitly encourage socially and environmentally responsible policies around the world – as well as sponsoring art and culture at home and abroad.
OSRAM is one of the two leading light manufacturers in the world. In the 2011 financial year (30 September), it achieved a turnover of € 5 billion. OSRAM is a high-tech company in the lighting sector and 70 percent of its turnover comes from energy-efficient products. The company, which is very much internationally oriented, has around 41,000 employees worldwide, supplying customers in 150 countries worldwide from its 44 production sites in 16 countries.
Over 100 years of OSRAM
The OSRAM brand name was registered way back in 1906 and is one of the oldest trade names still recognised throughout the world.On July 1, 1919 AEG, Siemens & Halske AG and Deutsche Gasglühlicht AG (Auer Gesellschaft) merged their light bulb production activities. Today, Siemens AG is the sole shareholder in OSRAM GmbH.
Products
Key Products
HID Xenon Work Lamps
Xenon D1S and D2S Bulbs | Xenon D1S Ballasts

Catalogs
Click on the catalog below to open the PDF in your browser.

OSRAM Catalog 2022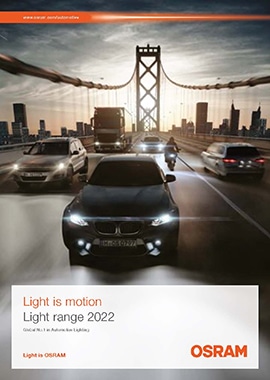 8.8 MB (medium size)