Brand: APS Lighting & Safety
Origin: USA
---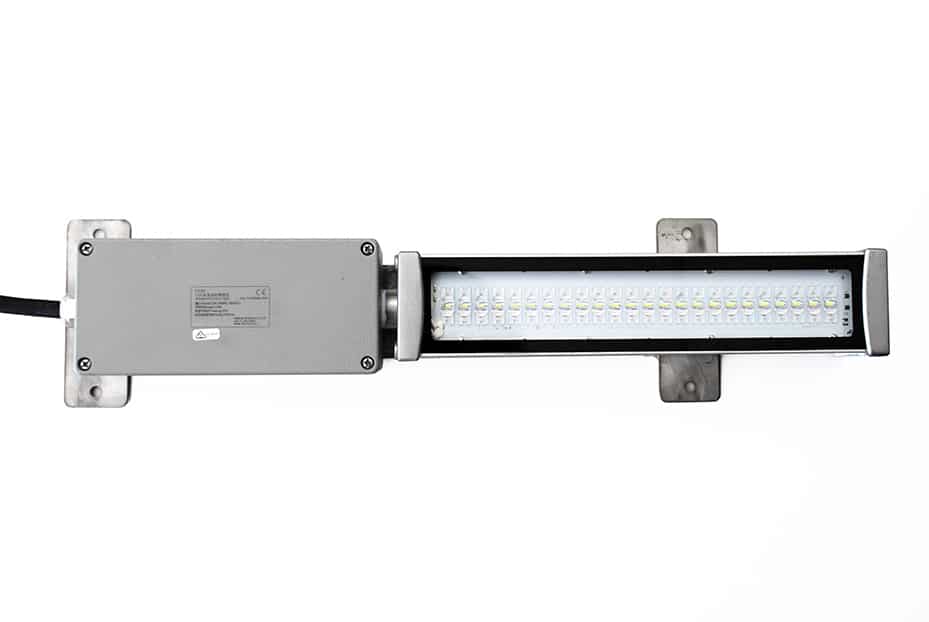 Click for:

APS LY400 LED Linear Walkway Light with EMB (Emergency Backup)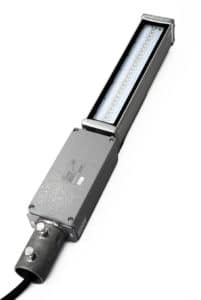 Losing power in an industrial setting can pose a real risk to the safety of the workforce. But a new addition to our industrial lighting range can ensure your site won't be left in the dark should an unexpected electricity outage occur. The APS LY400 Walkway Light With Emergency Backup is a compact and versatile 22W LED fixture offering a 1:1 replacement for traditional 70W high pressure sodium and 80W mercury vapour light fittings.
Built standard with an emergency back-up (EMB) feature, the fixture will provide a minimum of 90 minutes of lighting for safe egress in the case of power failure. It has been CE certified and meets RCM compliance. The LY400 features pole and bulkhead mounting configurations and a batwing beam pattern, making the versatile 120-264V AC fixture suitable for conveyors, as well as hand rails, walkway lighting, interior corridor lighting and other general emergency backup applications.
APS LY400 Walkway Light With Emergency Backup Features & Benefits  ▲
High light efficiency and stability
High quality LED chips that provide the lamp with light efficiency and stability of an industrial grade
Angled mounting bracket and wide beam light
90 minute emergency back-up time
General-use white LEDs
APS LY400 Walkway Light With Emergency Backup Specifications  ▲
| | |
| --- | --- |
| Type | LEDs |
| Lumens | 2200 eLu |
| Colour Temperature | 5500-6000K |
| Voltage | 120-240V AC |
| Wattage | 22W |
| Beam Angle | 140° |
| Humidity | 10% ~ 95% (no coagulation) |
| Operating Temperature | -30˚C to +60˚C |
| IP Rating | IP65 |
| Housing | Forged aluminum alloy |
| Lens | Tempered Glass |
| Weight | 2.0 kg (4.41 lbs) |
| Mount | Pole (spigot) Ø 32-40mm |
APS LY400 Walkway Light With Emergency Backup Specifications Flyer (PDF)  ▲
---
Applications: Walkways, Corridors, Conveyors and Pathways
APS LY400 Walkway Light With Emergency Backup Parts Enquiry ▲
White LED Linear Walkway Light with EMB, 140° Beam, 2200 Lu, 120-240V AC, 22W, Flat bracket (bulkhead mount), 5m cable
White LED Linear Walkway Light with EMB, 140° Beam, 2200 Lu, 120-240V AC, 22W, 40mm standard pole (spigot mount), 5m cable