Brand: ECCO
Origin: USA
---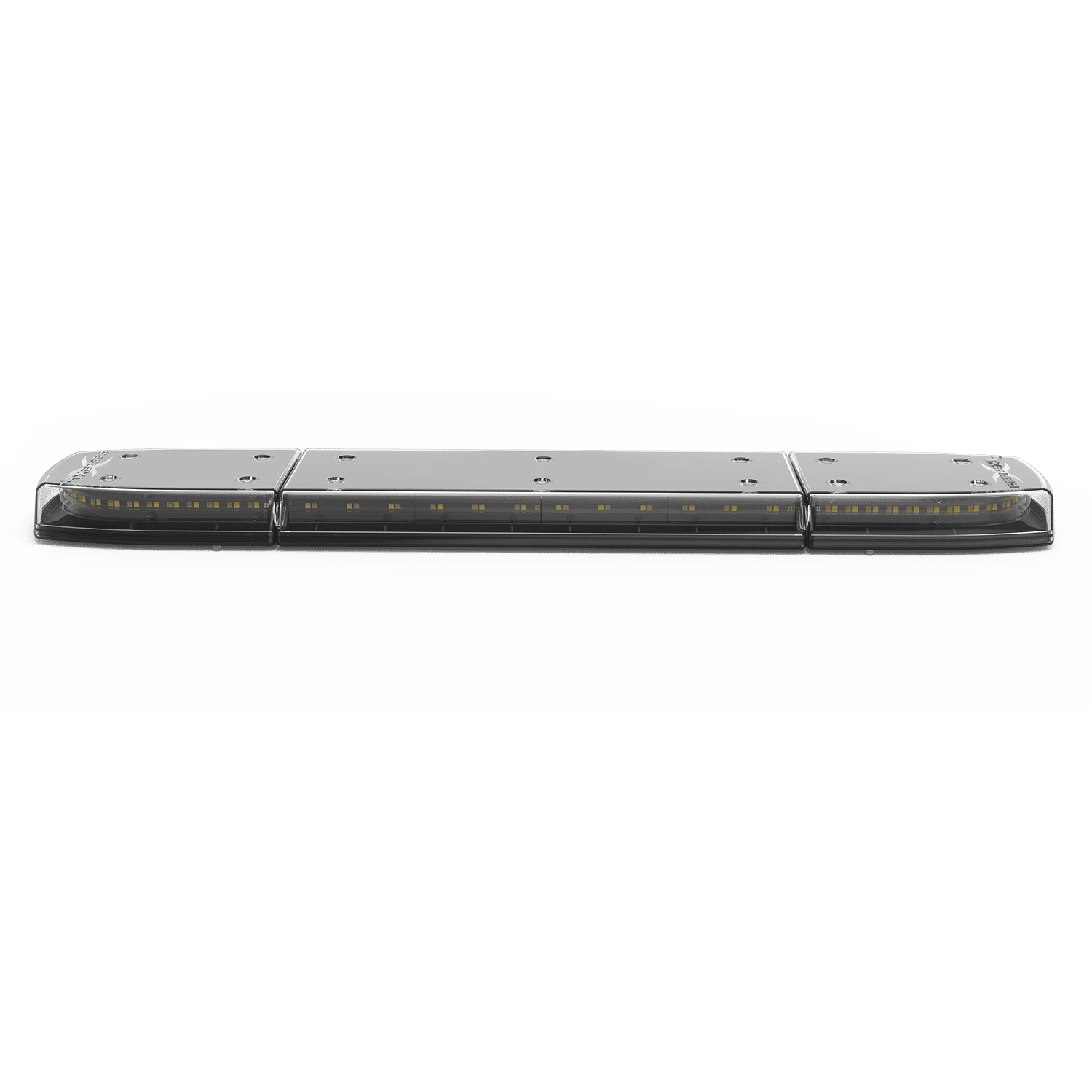 Click for:

The ECCO Series Lightbar offers rugged durability with its polycarbonate lens and aluminium frame. Designed to be mounted permanently with included mounting feet, on an optional headache rack or temporarily with magnetic mounting options, RefleXL® provides discreet and powerful warning for any vehicle application.
Available in single-colour or in dual-colour options supporting up to 91 flash patterns, this LED lightbar equips your vehicle with the versatility needed to get the job done — the perfect fit for any tow truck, work truck, or utility vehicle where compact warning is essential. The 11 Series is an easy addition to your vehicle which will increase the safety of operators/workers and those around them by ensuring that they will be seen.
ECCO 11 Series RefleXL Narrow LED Lightbar Features & Benefits  ▲
Be seen clearly with SAE Class I light output and 35 flash patterns (single colour) or 91 flash pattens (dual colour).
Reduce labour costs with simple installation – just like installing a beacon.
Single colour (amber) or dual-colour (clear/amber) options, with 24" or 48" size makes an excellent choice for trucks and vans.
Narrow and sleek low-profile lightbar will look great on your vehicle.
ECCO 11 Series RefleXL Narrow LED Lightbar Specifications ▲
| | |
| --- | --- |
| Voltage | 12-24V DC |
| Amps | 2.35A @ 12V DC |
| Flash Pattern | 35 (single color) and 91 (dual color) |
| Length | 24" or 48" inches |
| Mount | 4 Bolt or Magnet |
| Temperature Range | -40°F to +149°F (-40°C to +65°C) |
| Approval | R65 CLASS 1, SAE J845 CLASS 1, R10, T13, IP65 |
| Warranty | 5 Years |
ECCO 11 Series RefleXL Narrow LED Lightbar Specifications Flyer (PDF)  ▲
---
Applications: Tow truck, work truck, or utility vehicle where compact warning is essential
ECCO 11 Series RefleXL Narrow LED Lightbar Parts Enquiry ▲