Brand: J.W. Speaker
Origin: USA
---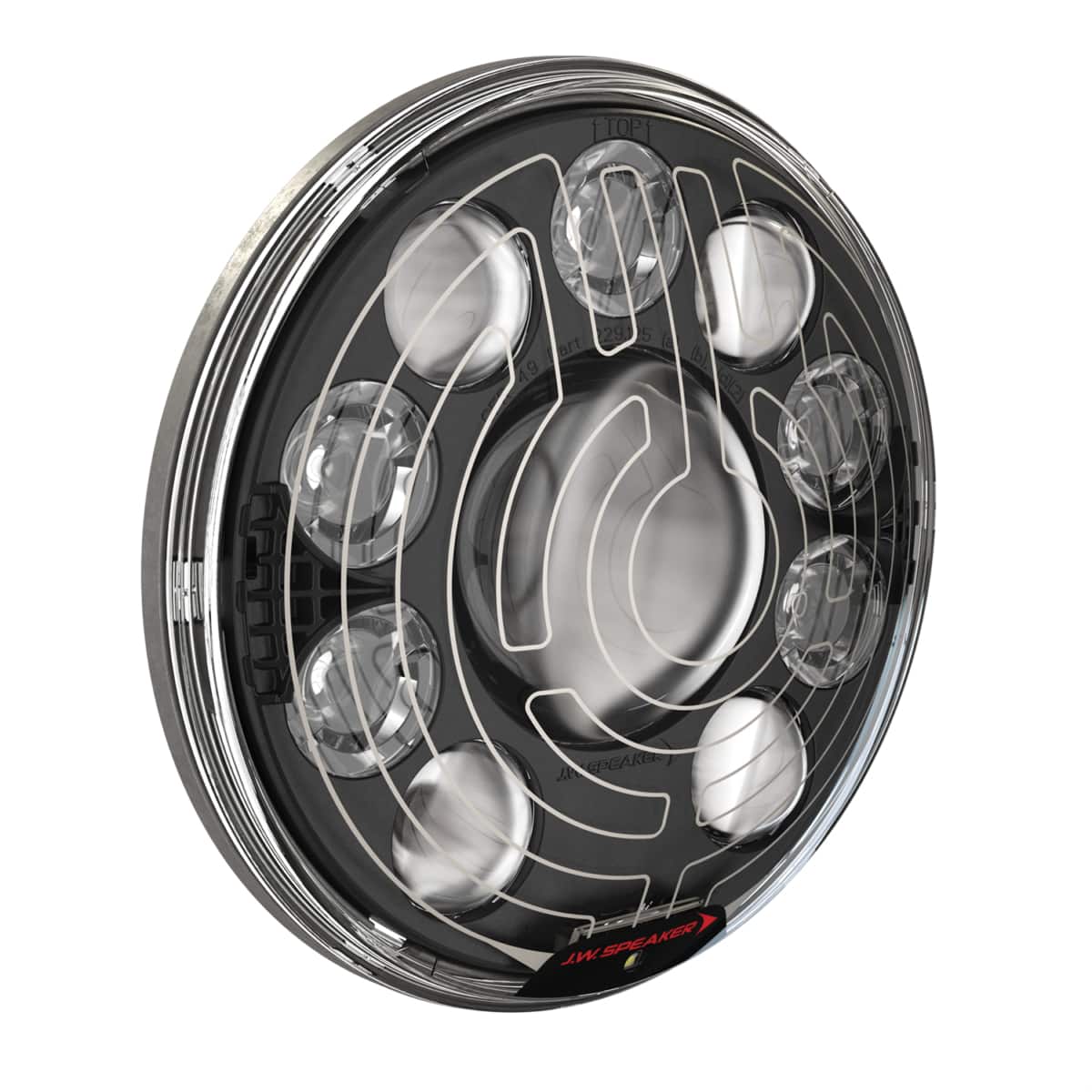 Click for:

NOW AVAILABLE
LED Headlight 24-110V LED Locomotive Headlight with Spot Beam Pattern & Heated Lens.
Read more below
7″ Round Locomotive Headlamps
The Model 8770 offers the most powerful FRA-approved replacement solution for 7″ locomotive headlights (PAR56). Designed for railroad locomotives using only high and low functionality (determined through a control line), the Model 8770 GEN3 can also be used as a ditch light application.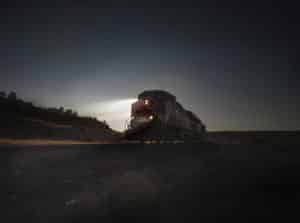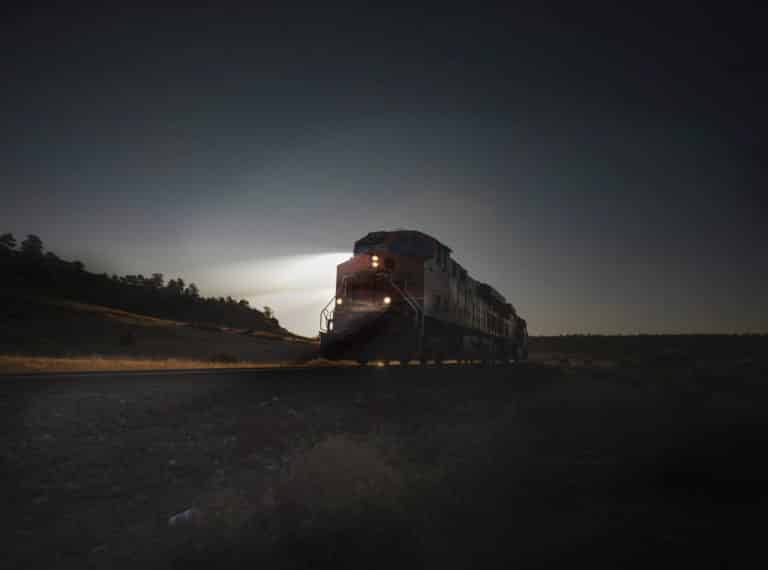 Heated Lens version
Additional features include heavy-duty construction, solid-state electronics and our unique SmartHeat® technology that effectively melts snow and prevents icing. LEDs are long-lasting, providing years of maintenance-free operation and lower life-cycle costs when compared to halogen lamps.
J.W. Speaker 8770 LED Locomotive Headlight Features & Benefits  ▲
230,000 minimum Candela output
Meets all Federal Railroad Administration (FRA) requirements
Retrofits 2D1 "PAR56″ or 7" Round Headlights
Long-lasting LEDs withstand shock & vibration to provide years of maintenance-free operation
Heated Lens version has SmartHeat® technology melts ice and snow to keep locomotive headlights unobstructed
J.W. Speaker 8770 LED Locomotive Headlight Specifications  ▲
Type
LED
rLumens
2,200 rLumens (Model 8770)
2,200 rLumens Model 8770 with Heated Lens)

eLumens
2,041 eLumens (Model 8770)
1,800 eLumens (Model 8770 with Heated Lens)
Candela
260,000 (Model 8770)
230,000 (Model 8770 with Heated Lens)
Colour Temperature
5000K
Beam Pattern
Forward Lighting - Spot
Voltage
24-110V DC
Current Draw
Model 8770
2.10A @ 24V DC (High Output), 1.00A @ 24V DC (Low Output)
0.75A @ 75V DC (High Output), 0.45A @ 75V DC (Low Output)
0.55A @ 110V DC (High Output), 0.30A @ 110V DC (Low Output)

Model 8770 with Heated Lens
3.20A @ 24V DC (High Output), 2.60A @ 24V DC (Low Output)
1.20A @ 75V DC (High Output), 0.85A @ 75V DC (Low Output)
0.85A @ 110V DC (High Output), 0.75A @ 110V DC (Low Output)
Transient Spike Protection
330V Peak @ 1 HZ-100 Pulses
Temperate Range
-40 °C to 65 °C
IP Rating
IP67 (Model 8770)
IP66 (Model 8770 with Heated Lens)
Certifications
Buy America Standards, Eco Friendly
FRA Title 49 CFR 229.125 (a) FRA Title 49 CFR 229.125 (b)
FRA Title 49 CFR 229.125 (d) (2) IEC IP67
Tested to ECE Reg. 10 (Radiated Emissions only)
Lens
Clear Polycarbonate
Housing
Gray Aluminum
Bezel
Black
Mounting
Panel
Retrofits
2D1 "PAR56" or 7" Round Headlights
Connector / Wiring
Standard sealed beam style screw terminals
Weight
2.60 lbs / 1.18 kgs
Dimensions (DxWxH)
Diameter
4.0x6.64x6.64" (102.5x168.9x168.9mm)
6.94" (176.5mm)
J.W. Speaker 8770 LED Locomotive Headlight Specifications Flyer (PDF)  ▲
---
Applications: Railway, Industrial
---
Dimensions:
Width: 6.64" (168.9 mm), Height: 6.64" (168.9 mm), Depth: 4.00" (102.5 mm), Dia: 6.94" (176.5 mm)
J.W. Speaker 8770 LED Locomotive Headlight Parts Enquiry ▲