Brand: Vignal Lighting Group
Origin: Europe
---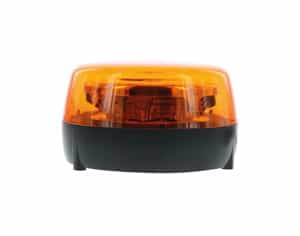 Click for:

Truck manufacturers such as Mercedes and MAN rely on high specification requirements, and Vignal Lighting Group meets this with their range of ATLAS LED beacons.
Special attention has been paid to the thermal management of LEDs to ensure optimum service life and operation in the most extreme situations. Specifications include a top-tier IP69K ingress protection, ECE R10, CISPR25 Class 5, and ECE R65 certification.
The ATLAS LED beacon are available in Amber, Blue, Green, or Red colour options with either rotative or simple flash patterns, and flexible mounting options to suit the vehicle.
Vignal Signal ATLAS LED Beacon Features & Benefits  ▲
Voltage: 9/32V
Source: LED
Color: Amber, Blue, Green, Red
Flash Patterns: Rotative or Simple Flash


Vignal Signal ATLAS LED Beacon Specifications  ▲
Fixation
3 vis on Ø 130mm (DIN 14620) (212010, 212020, 212030, 212120, 212160, 212170)
Pole Mounting (DIN 14620) (212420, 212460, 212470)
Magnetic 1 suction pad with cigarette lighter (212520, 212560)
Product Type
LED
Voltage
9-32V DC
Color
Amber, Blue, Green, Red
Connector
Kostal 2 pins (212010)
Connector 2 Pin (212020, 212030)
Naked cable extremity, Wiring harness (212120, 212160, 212170)
ISO DIN 14620B (212420, 212460, 212470)
Lens Material
Polycarbonate
Diameter
140mm
Height
82mm
EMC
ECE R10, CISPR25 Class 4
ECE
ECE R65
IP Protection
IP69K
Operation Temperature
-40°C to +80°C
Flash Patterns
Rotative or Simple Flash
Consumption
8.5W @ 28.5A (212010, 212020, 212030, 212120, 212420, 212520)
17W @ 28.5A (212160, 212170, 212460, 212470, 212560, 212570)
Weight
0.46kg
Polarity
Protected against reverse voltage
Standards Compliances
R65, R10, IP69K
Vignal Signal ATLAS LED Beacon Specifications Flyer (PDF)  ▲
MAN / Mercedes Reference Sheet
Manufacturer | Model | Reference
Mercedes | Sprinter | A 910 206 29 00, A 910 906 64 00, A 910 206 29 00, A 910 906 64 00
MAN | TGA – TGL – TGM – TGX | 81.25207-6074
---
Applications: MAN Trucks, Mercedes Trucks, Transport and Logistics, Long-haul Trucks, Emergency Services, Police Vehicles, etc