Brand: Vision X
Origin: US
---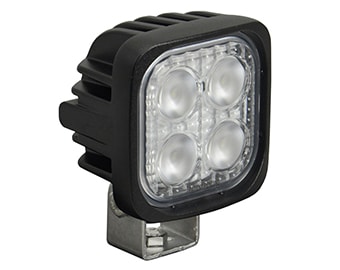 Click for:

Small in size, big in output
The DURA Mini weighs in at just under 0.4 kilos (0.88 lb) and stands 70mm (2.75 inches) tall, yet outputs 950 effective lumens (2,000 raw lumens). Although small in size, the DURA Mini Compact LED Work Light has no issue being put to work. The Industrial Die-Cast Aluminium housing gives it the strength it needs to keep working day in and day out.
The DURA Mini is an ideal compact LED Work Light when you are limited on space but need a powerful light, and with its powerful output from a small housing, it can be used on countless applications. Examples include mounting on a service vehicle, a long-haul trailer, used as reverse lights, or as rock lights on the trail. The DURA Mini is equipped with 60° Flood optics, producing a smooth beam pattern that covers ample amount of ground.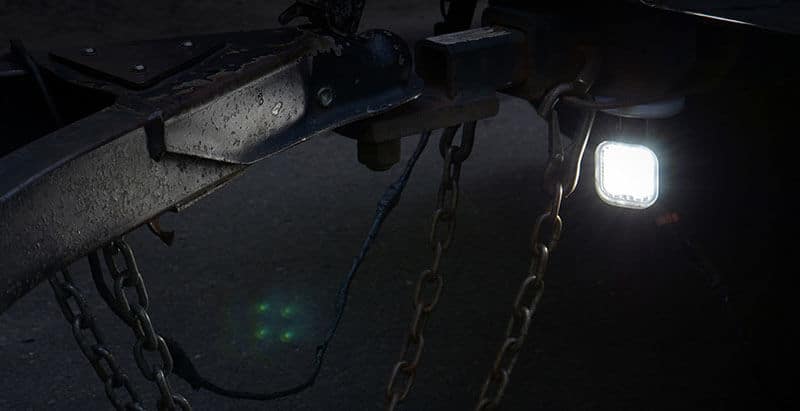 Vision X Dura Mini Compact LED Work Light Features & Benefits  ▲
Four high output 3-watt LEDs for 12 watts total
IP69K waterproof / high pressure spray
Extremely low power consumption
60° flood beam pattern
Under 0.4 kilos (0.88 lb) and 70mm (2.75 inches) tall
950 effective lumens (2,000 raw lumens)
Vision X Dura Mini Compact LED Work Light Video  ▲
Vision X Dura Mini Compact LED Work Light Specifications  ▲
| | |
| --- | --- |
| Type | Four high output 3-watt LEDs |
| Beam Pattern | 60° Flood |
| eLumens | 950 Lu |
| rLumens | 2000 Lu |
| Voltage | 11-65V |
| Current Draw | 1.0A @ 12V DC |
| Wattage | 12W |
| Operating Temperature | -40°C to +85°C |
| Vibration | 8.6Grms |
| IP Rating | IP69K |
| Mount | Single bolt mounting |
| Housing | Black die-cast aluminium |
| Weight | 0.88 lb / 0.4 kg |
| Dimension (D, W, H) | 1.94x2.75x3.62" (49.4x70x92mm) |
Vision X Dura Mini Compact LED Work Light Specifications Flyer (PDF)  ▲
---
Applications: Service vehicles, long-haul trailers, reverse lights, rock lights
---
Dimensions:
Width: 2.75" (70 mm), Height: 3.62" (92 mm), Depth: 1.94" (49.4 mm)
Vision X Dura Mini Compact LED Work Light Parts Enquiry ▲