Brand: Vision X
Origin: USA
---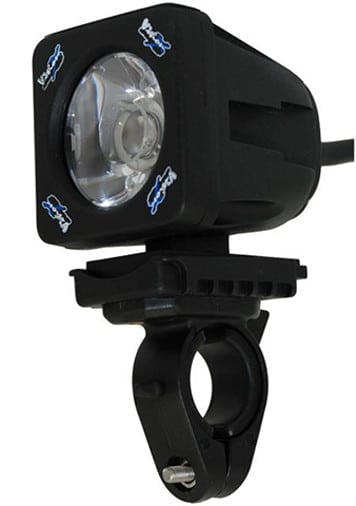 Click for:

Vision X Solo Accessories Features & Benefits  ▲
Helmet, Handlebar and Pistol Grip Attachments
Works with Solo and Solo Prime
Quick Disconnect Mounts
Put your Vision X Solo pod to work with genuine factory accessories. The XIL-SCOMBO is a combo kit including a flat mount adapter, helmet mount adapter, and handle bar or tubing mount accessory. With the flat mount adapter installed on your Solstice Solo pod you can easily change between helmet mount and handlebar mount depending on your needed application at the moment. Proudly made in the United States.
Vision X Solo Accessories Specifications  ▲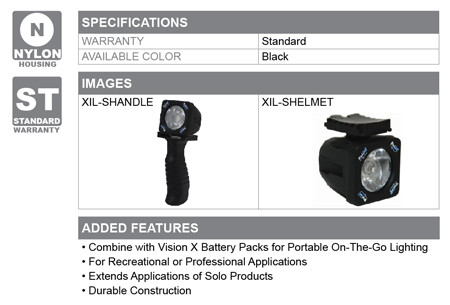 ---
Vision X Solo Accessories Specifications Flyer (PDF)  ▲
Vision X Solo Accessories Parts Enquiry ▲