Drawing approximately 3A at 24V, this new LED work lamp, outputs the equivalent of 1.6 times the raw lumens of the xenon / HID work lamps.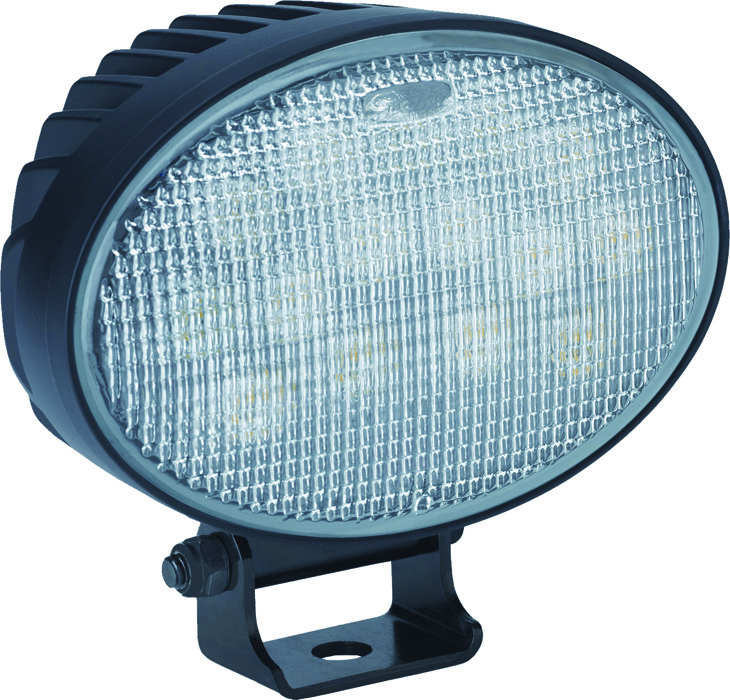 The A7150 is set to truly launch the LED work lamps as being viable alternatives to the current HID/Xenon work lamps. Past comments have been that LED's simply don't get enough light where it is needed; On the ground in the work zone.
All that has changed with significant changes not only in the raw lumen output of LED's but in the optics being used . Halogen and HID style reflectors just aren't efficient. A collecting system of lenses is used to collimate the light and then to efficiently focus it onto the work zone where it is needed.
As a result the new A7150's offer a true alternative to HID / Xenon work lamps. The A7150 is both lower in profile and lighter than the A9720 HID; And it dramatically outperforms it. At 5,100 Raw Lumens and 3,000 Effective Lumens the A7150 produces a work light output equivalent to 1.5x to 2.0x the output of the A9720 HID.
Contact your local APS Office / Dealer for a copy of the beam pattern comparison between these fixtures.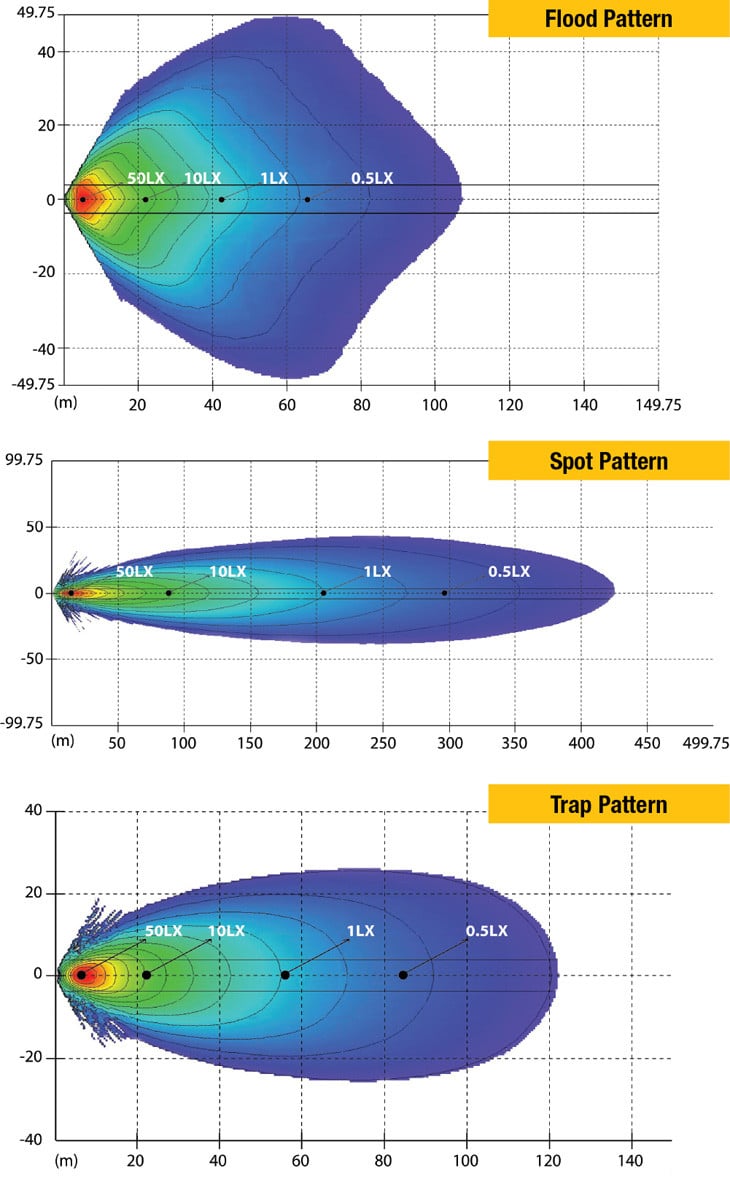 For more info on the Speaker A7150 Series click here