Brand: J.W. Speaker
Origin: USA
---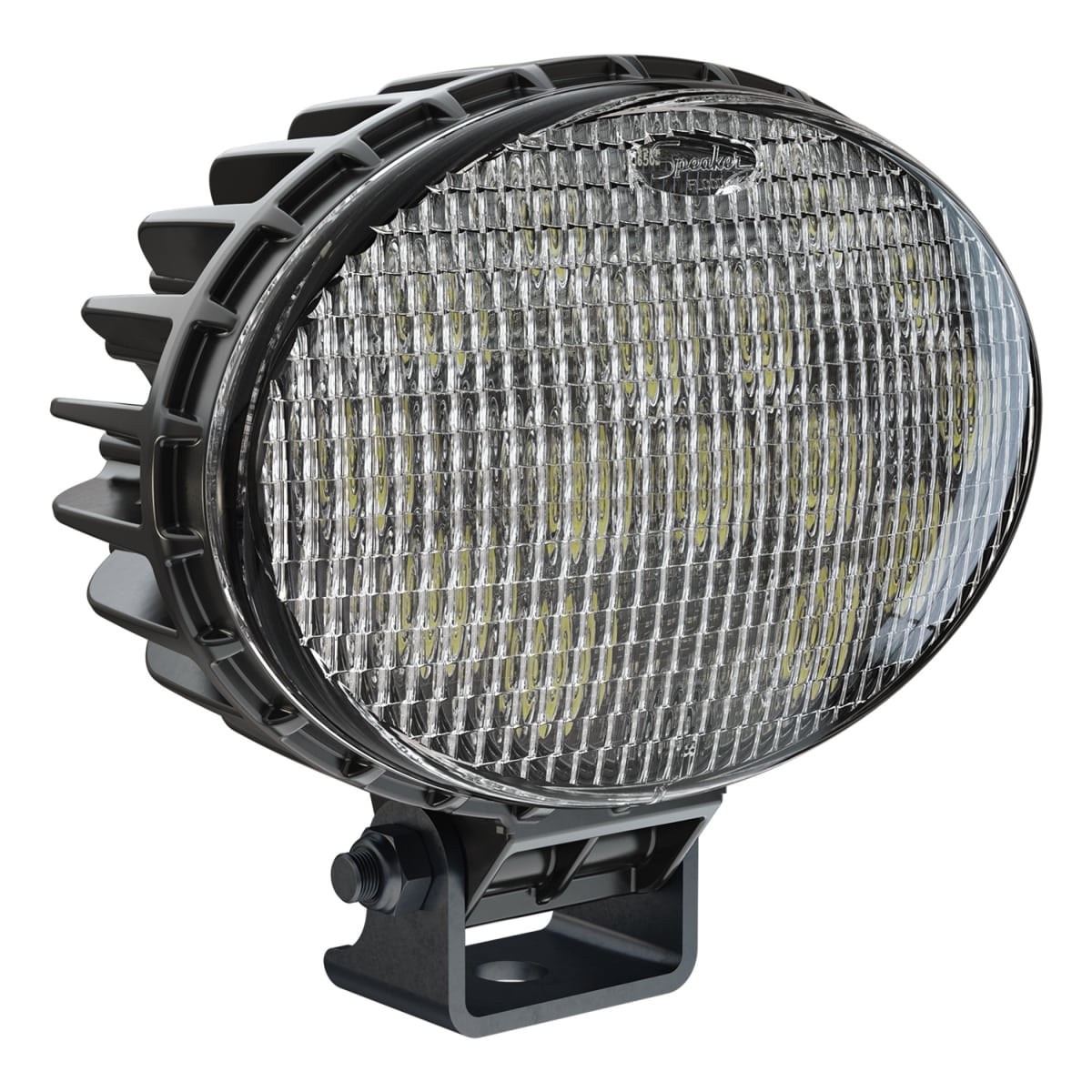 Click for:

The Model 7150 is one of J.W. Speaker's brightest and toughest LED construction work lights and tractor work lights.
The Speaker Model 7150 Work Light features a rugged yet lightweight single-piece aluminium housing that's not only highly durable but also corrosion-resistant.
The Model 7150 is designed with stable harness connections to endure harsh applications, withstanding high-pressure washing, and steam cleaning. It is an excellent choice for applications such as mining and construction where a high degree of visibility and durability is required.
J.W. Speaker 7150 LED Work Light Features & Benefits  ▲
DC input voltage for use on a wide range of vehicles
Available in impact-resistant polycarbonate lens or heat-resistant glass lens
24 Volt Versions are available for Theft Deterrence
J.W. Speaker 7150 LED Work Light Specifications  ▲
Lens
Polycarbonate or Glass Lens
Lens Pattern
Flood, Spot or Trapezoid
Housing
Die-Cast Magnesium
Connector
Integrated 2-Pin Deutsch Weather-Proof Socket (DT04-2P)
Mating Connector
2-Pin Deutsch Weather-Proof Plug (DT06-2S)
Mounting
Universal Mount
Hardware: (x1) 1/2" Mounting Bolt
Input Voltage
12-24V DC
Operating Voltage
10-32V DC
Wattage
78W
Surge
330V Peak @ 1 HZ-100 Pulses
Light Source
Light Emitting Diodes (LEDs)
5,400 rLumens
4,500 eLumens
Amp
5.50A @ 12V DC
3.20A @ 24V DC
Operating Temperature
-40ºC min / 65ºC max
Standards Compliance
CISPR 22, CISPR 12, IEC IP69K, SAE J1113-13, Eco Friendly
Warranty
5 Years
Weight
2.1lbs (1.0kg)
J.W. Speaker 7150 LED Work Light Specifications Flyer (PDF)  ▲
Other Part Numbers: 
1801581 – 12-24V LED Work Light with Polycarbonate Lens & Flood Beam Pattern
1801621 – 12-24V LED Work Light with Polycarbonate Lens & Spot Beam Pattern
1801571 – 12-24V LED Work Light with Polycarbonate Lens & Trapezoid Beam Pattern
1801791 – 12-24V LED Work Light with Glass Lens & Flood Beam Pattern
1801781 – 12-24V LED Work Light with Glass Lens & Trapezoid Beam Pattern
1801951 – 24V LED Work Light with Polycarbonate Lens & Flood Beam Pattern
1801961 – 24V LED Work Light with Polycarbonate Lens & Trapezoid Beam Pattern
---
Applications: construction, industrial, mining, railroad, agriculture, tractors, material handling, truck and bus, off-road 4x4 and automotive
---
Dimensions:
Width: 6.79" (172.47 mm), Height: 6.14" (155.96 mm), Depth: 77.11" (3.04 mm)