Small in size but not short on features, ABL's Compact range of fixtures are an industry-recognised LED replacement in form, fit and function for halogen and HID / metal halide work lamps. Constructed to OEM specifications and favoured by the manufacturers for use on their small to mid-sized heavy equipment, the high-quality work lamps represent a low cost alternative that offers industry-leading efficiency, with ~80 effective lumens per watt compared to 52eLu/W for HID/metal halides and 18eLu/W for halogen fixtures. 
The 12-24V range, which includes: the C700 LED850 and C700 LED1200 round compact fixtures, the 1100 LED1200 and 1100 LED2000 rectangular compact fixtures, and the ST2000 LED square compact fixture, all meet the strictest EMC standards in the industry. The new ST 2000 LED also features the CISPR25 Class 5 conducted emissions standard, meaning zero chance of interference in even the most stringent operating environments.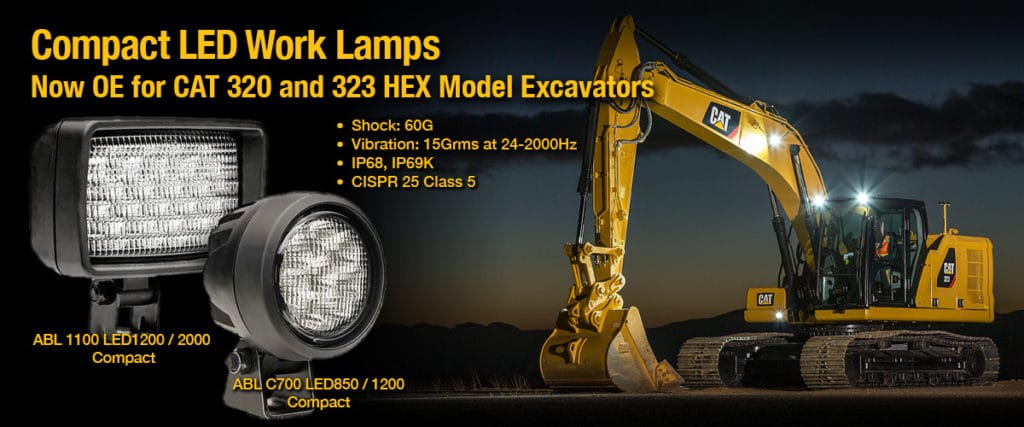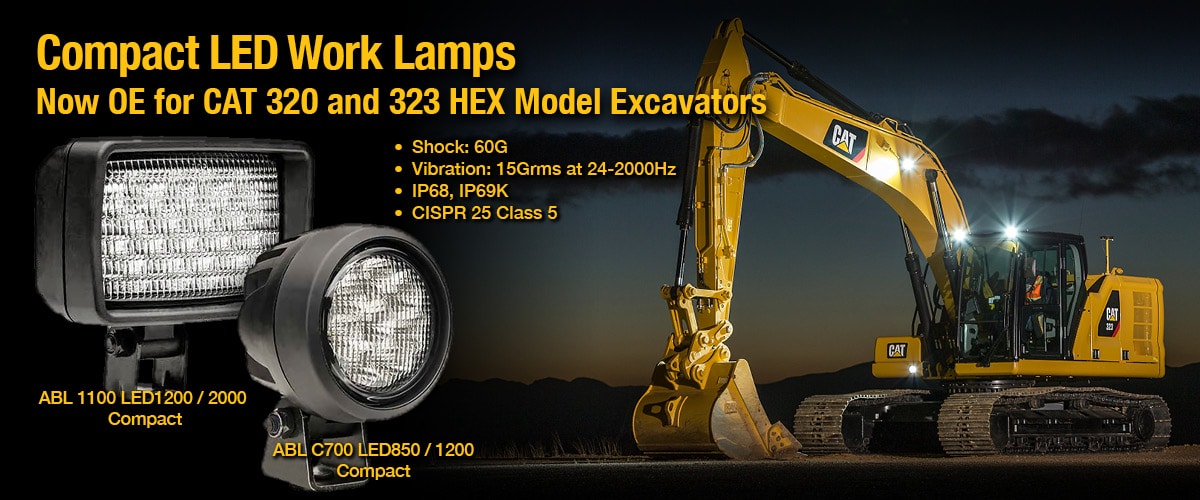 The C700 LED850 and LED1200 Compact LED Work Lamps are also now OE for CAT 320 and 323 HEX model excavators.
To see all the products from the ABL LED Work Lamps category, click: ABL Lights – LED Work Lamps