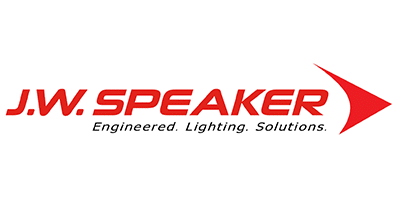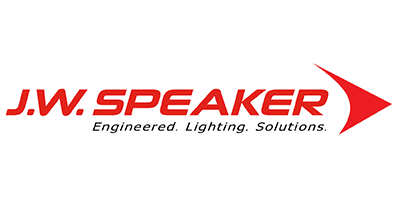 J.W. Speaker specialises in LED and other emerging lighting technologies and design, manufacture and assemble our products in Germantown, Wisconsin. Developing innovative and high-quality vehicle lighting solutions that are second to none, J.W. Speaker strives to create better performing lights.
J.W. Speaker evaluates lighting concepts to find the best cost-saving and value-added potential, and utilises Pro-Engineering (Pro-E) models for finite element analysis. This model is then checked against equipment designs to ensure accuracy.
J.W. Speaker designs analog and digital circuitry to support all lighting technologies (LED, HID, etc.) and I/O devices as well as controllers, converters, etc. J.W. Speaker serves a wide variety of original equipment manufacturers (OEMs) around the globe and covers a broad spectrum of applications in agriculture, automotive, commercial truck, construction, industrial, marine, material handling, mining, motorcycle, off-road 4×4, powersports, railroad, specialty vehicles, trucks & buses.
Products
Click for all J.W. Speaker products

Key Products
Work Lamps
A623 |  A523 | A7150 | A735 | A700 | A6040

Driving Lamps
A8700 | A8701

Warning Lights
A601 | A405 | A404 | A284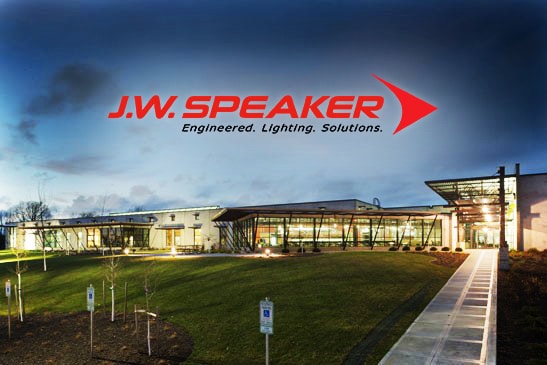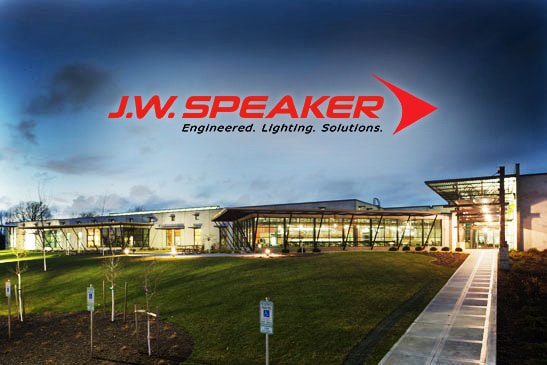 Latest Catalogue
Click on any of the catalogues below to open the PDF in your browser.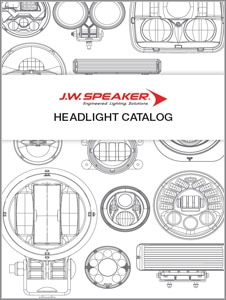 Download Size: 11.5MB
Catalogue Archives
History
J.W. Speaker Corporation was founded in 1935 by John W. Speaker. Early products included tire repair equipment and kits, radiator fronts, car and truck mirrors, and automotive lighting. In the early 1940's, J.W. Speaker Corporation developed the Heatab® miniature portable stove and the "P38" GI can opener – both of which were widely used during World War II and for several decades thereafter by the U.S. military.
In 1960, under the leadership of John's son Jack, the corporation shifted its focus to original equipment manufacturer (OEM) vehicular lighting – initially for lawn & garden and golf & turf tractors. Since then, J.W. Speaker has developed and specialised in manufacturing a wide variety of lighting products for other OEMs in agriculture, construction, on road commercial, material handling, mining, motorcycle, recreation, and aviation markets.
Today J.W. Speaker Corporation is lead by John's grandsons. The company is focused on developing innovative lighting solutions for customers around the world. J.W. Speaker Corporation continues to not only embrace the latest in lighting technology, but also works closely with manufacturers to develop custom vehicular lighting solutions.