Brand: J.W. Speaker
Origin: USA
---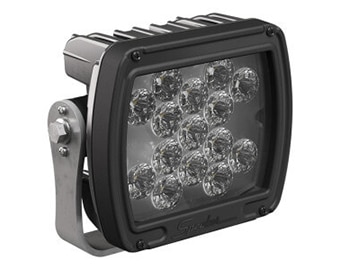 Click for:

The J.W. Speaker Model 526 is available in our traditional flood, trapezoid, and spot beam patterns, as well as an innovative new Anti-Glare beam pattern. Whereas conventional mining haul truck lights create unsafe glare which can blind oncoming vehicles, and angling them down impairs their effectiveness, the Model 526 Anti-Glare beam pattern has been engineered to maximize visibility without blinding oncoming vehicles.
J.W. Speaker 526 – 6″ x 6″ LED Work Lights ​Features & Benefits  ▲
Die-cast aluminum housing that is sealed to IP69K
Your choice of durable glass or polycarbonate lens
Available in multiple beam patterns, including the innovative new Anti-Glare beam pattern
24 Volt Versions are available for Theft Deterrence
J.W. Speaker 526 – 6″ x 6″ LED Work Lights Specifications  ▲
Type
LED Work Light
eLumens
5,800 Lu
rLumens
9,000 Lu
Beam Pattern
Flood, Spot, Trapezoid, Anti-Glare or Dual White Anti-Glare Beam Pattern
Current Draw
9A @ 12V DC
5A @ 24V DC
Voltage
12-24V DC or 24V DC only
Operating Temperature
-40°C to +65°C
Housing
Black die-cast aluminium
Lens
Polycarbonate or Glass Lens
Lens Colour
Clear
Electrical Connection
iCONN Connector - iMATE23
IP Rating
IP69K
Mounting
Pedestal with (x1) M10-1.5 x 25 mounting bolt
Weight
4.50 (lbs) / 2.04 (kgs)
Warranty
5 Years
J.W. Speaker 526 – 6″ x 6″ LED Work Lights ​Specification Flyer (PDF)  ▲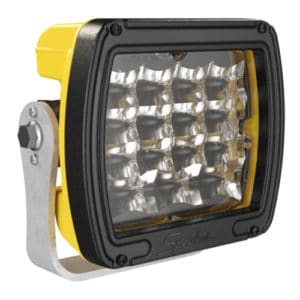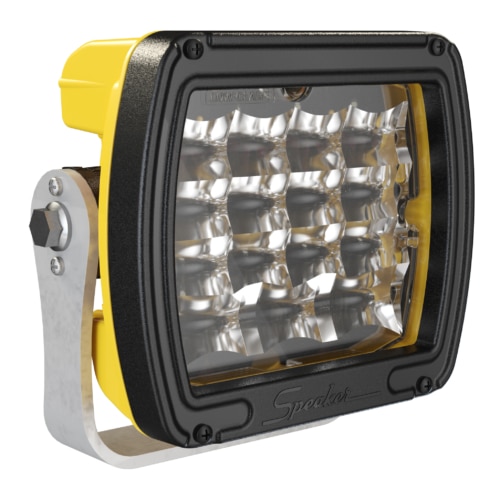 The new LED work light with yellow housing, polycarbonate lens & dual white anti-glare beam pattern features a wiring setup that toggles the light colour temperature output for: Warm White (2800K) or Cool White (5000K).
Dual White Anti-Glare Beam Pattern – Photometric Specifications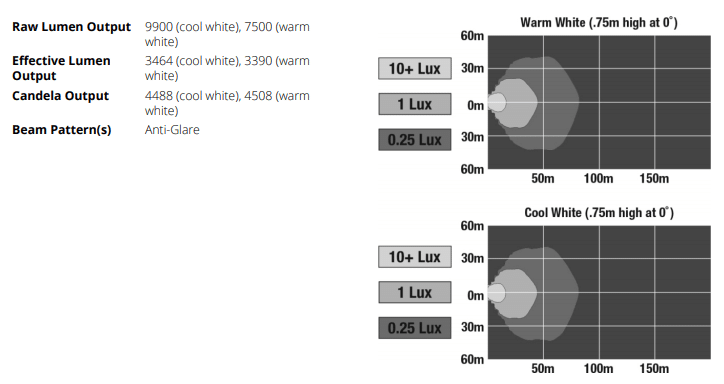 ---
Applications: Construction, industrial, material handling, mining, railroad, specialty vehicles, agriculture, automotive and off-road 4x4
---
Dimensions:
Width: 6.2" (157.48 mm), Height: 6.3" (160.02 mm), Depth: 3.8" (96.52 mm)