Brand: Vision X
Origin: USA
---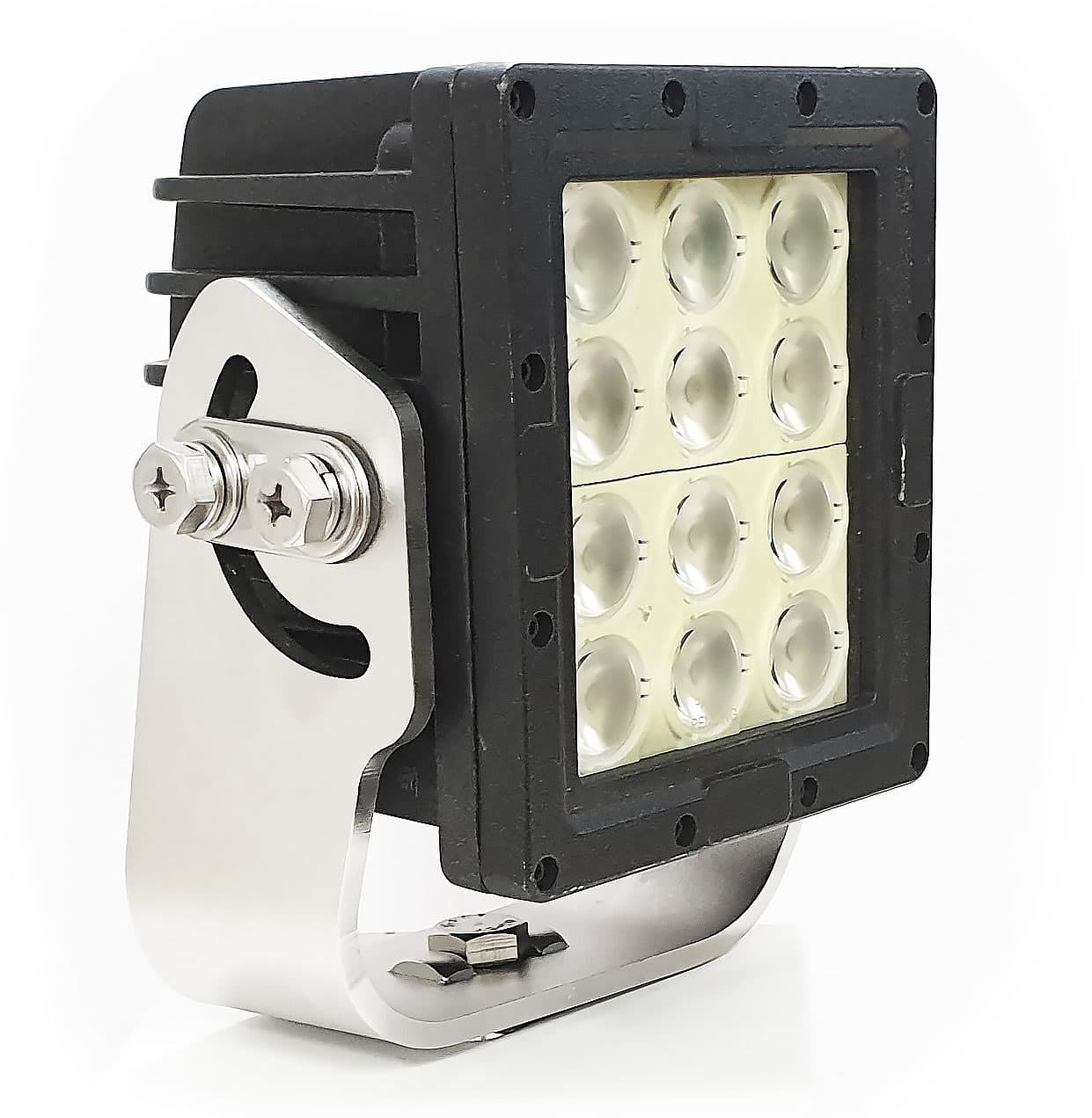 Click for:

60 Grms Rated For High Vibration Applications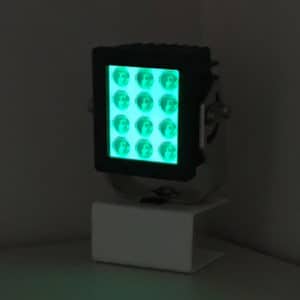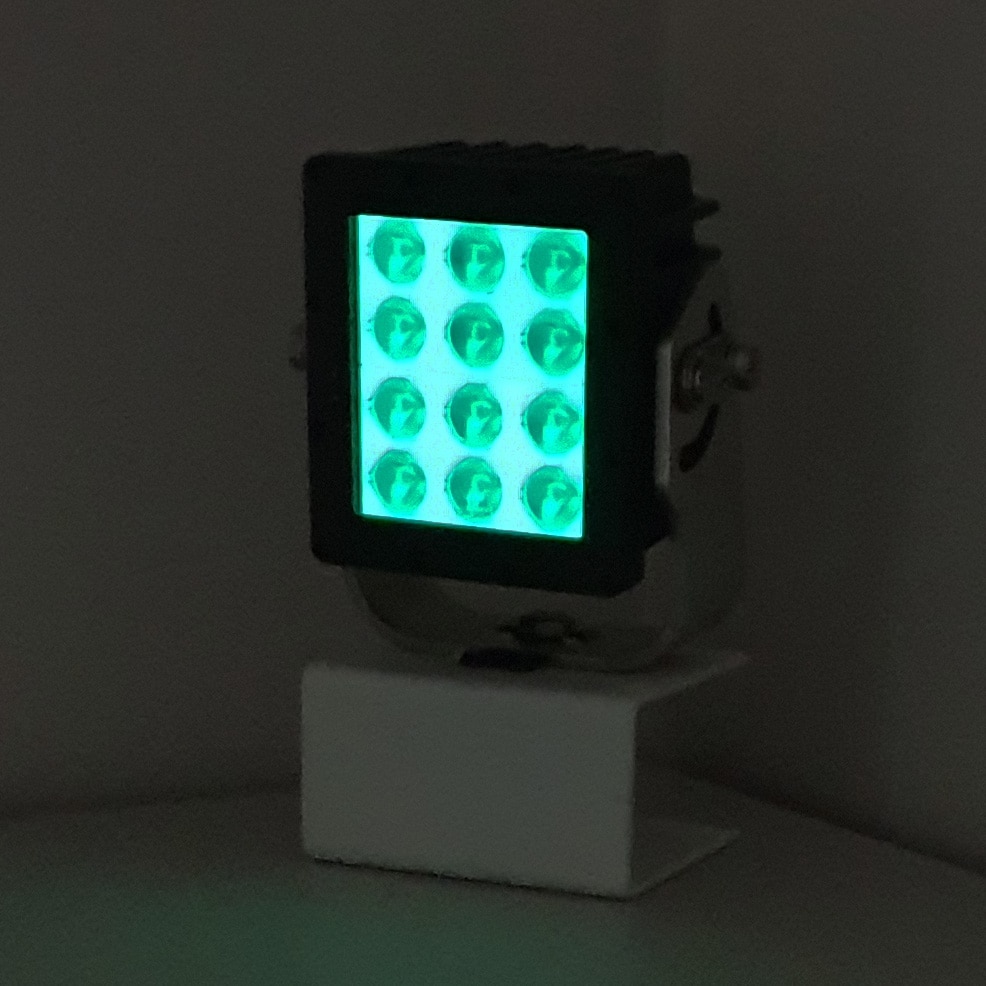 The Ripper MXL RXP by Vision X was designed for 24V high vibration applications and was named after the ripper mount on a dozer. It features a mining-grade build, heavy-duty stainless steel brackets and a phosphorescent True Glow safety glow feature that is self-charging. The Ripper provides a direct 1 for 1 replacement for HID lighting on vehicles.
The MXL Heavy Duty Ripper 12 LED was engineered to work harder and longer than any other LED work light in its class. Capable of standing up to 60G rms of intense vibrations in the harshest conditions, these light fixtures are the perfect solution for replacing unreliable lights on your work site.
The combination of a die-cast 6061 aluminium housing, unbreakable polycarbonate lens, integrated Deutsch connector, reinforced gasketed bezel, and a strengthened trunnion bracket create a one of a kind, high-powered light.
Prime Drive Technology from Vision X Lighting controls vital functions such as temperature control and dimming on your LED Light Bar. This advanced technology can increase or decrease the intervals at which the LEDs turn on and off in order to lower the bars overall temperature and maximise the lifespan.
Vision X MXL Heavy Duty Ripper 12 LED – 18-65V DC Features & Benefits  ▲
LEDs: 12 x 5W (60W Total)
Beam Patterns: 10°, 25°, 40°, 60°, 90°, 30×65°
Vibration Rating: 60 Grms
Voltage: 18-65V DC (24V DC only will not operate on 12V DC)
Raw Lumens: 6,336 Lu, Effective Lumens: 3,575 Lu
EMC/EMI Approval: CISPR25-Class 3
Certifications: CE, RoHS, IEC 62471, IP69K
Low Power Draw: 2.5A @ 24V DC
Polycarbonate Lens, Aluminium Housing
True Glow optic holder

Vision X MXL Heavy Duty Ripper 12 LED – 18-65V DC Specifications  ▲
| | |
| --- | --- |
| Type | 5W LEDs (12 in total) |
| Beam Patterns | 10° Narrow Flood, 40° Medium Flood, 60° Flood, 90° Wide Flood, 30×65° Elliptical |
| eLumens | 3,575 Lu |
| rLumens | 5,916 Lu |
| Watts | 60W |
| Voltage | 18-65V |
| Amps | 2.5A@24V DC |
| IP Rating | IP69K |
| Certifications | CE, RoHS, IEC 62471 |
| EMC/EMI Approval | CISPR25-Class 3 |
| Colour Temperature | 5700K |
| Lens Material | Polycarbonate |
| Housing Material | Aluminium |
| Housing Color | Black |
| Weight | 5.51 lbs (2.5 kg) |
| Dimensions (DxWxH) | 4.0x5.0x8.07" (102x127x205mm) |
| Warranty | 3 Years / Extended |
Vision X MXL Heavy Duty Ripper 12 LED – 18-65V DC Specifications Flyer (PDF)  ▲
MXL Series Cross Reference to RXP Series
29-MRXP1210 | MXL Ripper 24V | 10° Beam
29-MRXP1225 | MXL Ripper 24V | 25° Beam
29-MRXP1240 | MXL Ripper 24V | 40° Beam
29-MRXP1260 | MXL Ripper 24V | 60° Beam
29-MRXP12E3065 | MXL Ripper 24V | 30×65° Elliptical Beam
---
Applications: Heavy vehicles and machinery, mining, construction, bulldozers, high-vibration machinery
---
Dimensions:
Width: 5.0" (127 mm), Height: 8.07" (205 mm), Depth: 4.0" (102 mm)