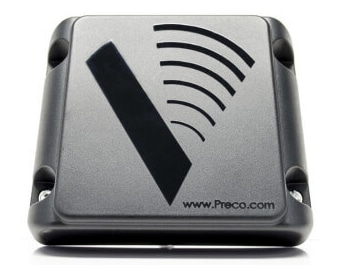 Table of Contents:

PreView Sentry is a small, rugged, short/medium range radar sensor for use in heavy-duty applications, such as mining, construction, waste and utility fleets requiring a robust, high performance radar. Intelligent technology that has the ability to measure location and speed of up to 16 moving objects or people simultaneously.
Why APS Collision Mitigation Radar Solutions?
Interactions between heavy mobile equipment and Lv's on mine sites are necessary – but every movement comes with the risk of an accident that could result in damage, injury or even death and the significant costs involved in repair and , loss of production.
Negative interactions between heavy machinery are not isolated incidents – 79% of all open cut mining accidents involve large machines, while 69% occur during low speed or reversing operations.
APS has over 100+ machine specific safety solutions provided to global mining and civil clients that we are able to share with you eliminating a frustrating purchase trial and error process.
Videos  ▲
Click on any of the video thumbnails to play the video in page. You can also click the full screen icon to play in full screen mode.

Application: Wheel Loader
Application: Wheel Loader (in-cab view)
US Safety Regulations – FMVSS III Mandate
PreView Sentry Innovation Award
Case Studies  ▲
Click below for some machine specific case studies.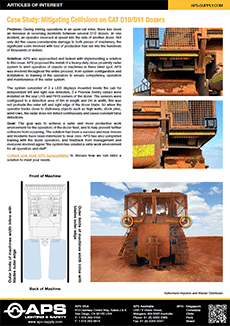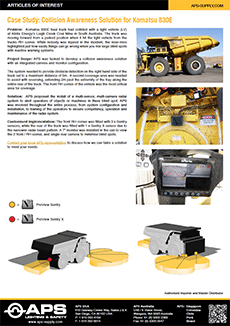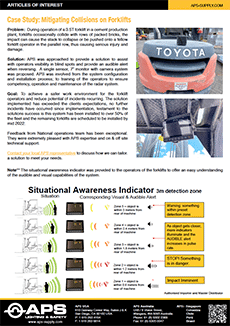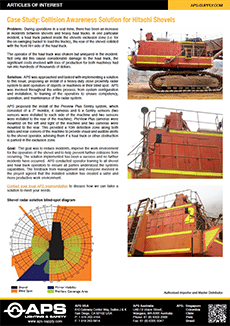 Radar Layout Plans  ▲
Did you know that APS can provide complete radar layout plans for your heavy vehicle or machinery?
In fact, with over one hundred radar plans already developed, we may already have one to suit your requirements.
Click below to see sample layouts. Complete layouts with bill of materials can be requested by contacting your local APS representative.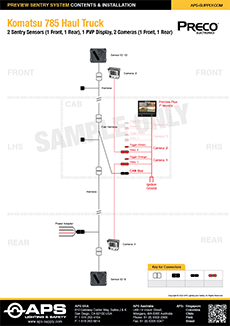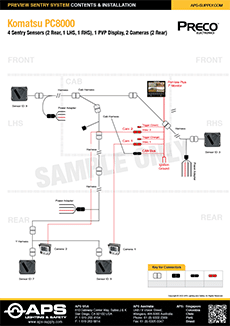 Spec Sheets  ▲
If you require more technical information or part numbers, see spec sheets below.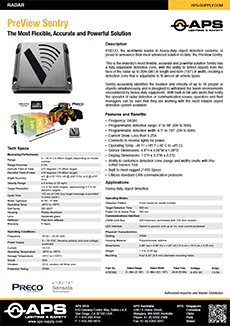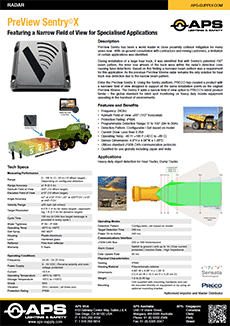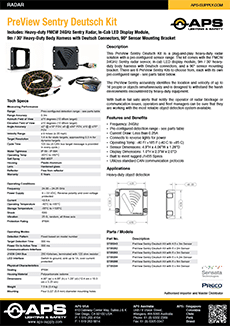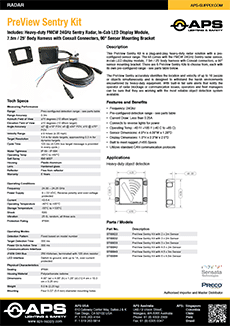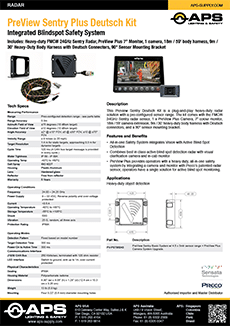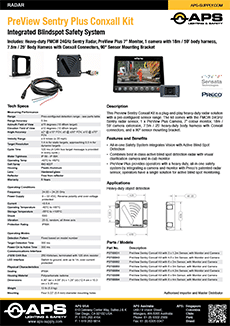 Product Manuals ▲
If you require manufacturer technical information, see product manuals below.