Brand: PreView
Origin: USA
---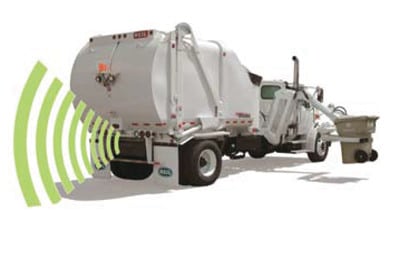 Click for:

The double antennas provide the close-in detection needed to protect objects very close to the bumper of the vehicle, while simultaneously detecting objects as far away as 20 ft/6m without dramatically increasing the width of the detection pattern. Additionally, WorkSight PreView® will work as a single-sensor system for directly behind the vehicle, or networks together in a multi-sensor network system to provide both front and rear detection for larger vehicles.
Decrease blind zone accidents
Dual antennas for flexible ranging
Detection beam supports narrow applications
Made for Heavy Equipment
This is not an automotive-grade ultrasonic technology posing as a heavy equipment solution. WorkSight PreView® is powered by our patented pulsed radar technology. Simply put, it detects objects in the most extreme weather and working conditions – the conditions that heavy equipment and vehicles must maneuver through daily. PreView® is real safety for real equipment.
PreView® WorkSight for Waste Features & Benefits ▲
Rugged sensor detects objects in extreme conditions
In-cab warning allows drivers to react faster
Narrow detection pattern reduces nuisance alarms
Close-in resolution provides better bumper coverage
Allows for single or multi-sensor configuration
Integrates with other safety tools
PreView® WorkSight for Waste Specifications ▲
Detection Ranges
20 feet (6M), 15 feet (4.5M), 10 feet (3M)
Warning Ranges
5 zones
Transmitter
Pulsed RF transmitter at 5.8GHz operating under FCC Part 15.249
Voltage
9-33VDC
Electronics
Solid state
Current Draw
0.2 amp maximum, inrush current limited to 1A
Vibration
25G RMS all three axes
Shock
25G all three axes
IP Rating
IP67 (encapsulated to protect from dust and moisture)
Operating Temperature
-40°F/-40°C to +185°F/+85°C
Compliance
Compliant with FCC Part 15.249 (5725-5875MHz).
FCC ID: OXZWZPV2009
'CE' 'E' mark E11 10R-035418
Data Update Rate
70 MS
Polarity
Negative ground, Polarity protected to 150V
Transient Spike Protection
Over voltage protected to 150V
Housing Material
Polycarbonate radome
Sensor Dimensions
4.4"H x 10.5"W x 1.4"D (11.2cm x 26.7cm x 3.6cm)
Display Dimensions
1.00"H x 2.25"W x 2.00"D (2.5cm x 5.7cm x 5.1cm)
Sensor Weight
2.3 lb. (1.04 kg)
Display Weight
0.25 lb. (0.11 kg)
Sensor Mount
Four 0.25" (6.4mm) diameter holes on 8.54",
Horizontal centers and 2.00" vertical centers.
Unit is supplied with #10 SS screws for mounting purposes.
Recommended torque is 22 inch-lbs.
Display Mount
User dependent
Compatible With
PrecoNet Service Tool
System Components
WorkSight PreView® Sensor(s), In-cab display unit,
Cable system to connect the sensor and display
PreView® WorkSight for Waste Specifications Flyer (PDF) ▲
Manuals
Installation Guide
PreView® WorkSight for Waste Parts Enquiry ▲