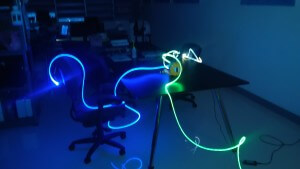 PSL is a Scottish company based in St Andrews, Fife.
PSL has innovation at its core with a team of experienced physicists and engineers whose extensive background and experience has been gained in the research and development of leading edge technology and product creation.
PSL approach is to innovate in light related systems covering a wide spectrum including subsea, marine, aquaculture, algae growth, communications through to industrial and domestic lighting systems for way finding and escape routes in difficult or hazardous and challenging conditions.